Tais Toi! (2003)
This film in the pipelines for release in October,and it stars the two biggest filmstars in France!.One being Jean Reno and the other Gerard Depardieu. Ruby (Jean Reno) has only one thing on his mind,that is to get revenge on the man who assassinated the woman that he loved.Quentin (Gerard Depardieu) isn't quite the brainiest of men,but he has enough braincells there to be kindly and wants to do a silly thing to enter the 'Book of the Records'.The paths of these men will soon cross,the path of the hard man,who's only desire is murder and that of a simple mann who addresses you as the angels.The great kindness of Quentin will manage it to defuse the fatal violence of Ruby.
* * * * * * * * * * * * * * * * * *
Wasabi 2002
In this film,Jean plays a police inspector called Hubert.He has a very tough manner,but he also has a tender heart.Hubert happens to punch the police chief's son and knocks him out,without realizing who he is.So the commissioner forces Hubert to take a vacation.With reluctance he agrees,and decides to focus on his personal life,which is something he hasn't done for a very long time. Hubert then gets a telephone call from Japan.It is a lawyer who tells him that Miko,the love of his life,who disappeared nearly twenty years ago,has died under strange circumstances.Miko hadn't forgotten him and has actually named him as executor of her will.But Miko has left him more than just a piece of paper and more than just one problem.Along with it,she has left him with a daughter he never knew he had.Now the chase is on,there is old grudges and new villains pursuing Hubert in this action film



Decalage horaire (2002)
Two people in their forty somethings keep bumbing into each other at the airport.Rose (Juliette Binoche) is running away from her creep of a boyfriend.Felix (Jean Reno),who is a famous chef,is escaping from his father,another chef.Is it Rose and Felix destiny to keep running into one another?,Felix even offers Rose his hotel room for the night....could this be a love affair in the making?....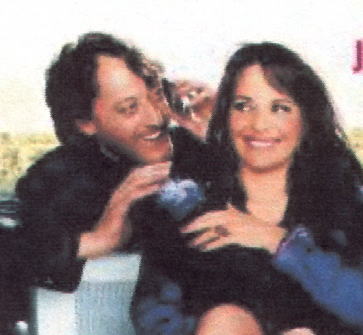 * * * * * * * * * * * * * * * * * *
Just visiting 2001
This is a remake of the original 'Les visiteurs' for the American market,and although Jean has a better hairstyle in this,it isn't a patch on the original French version.Christian Clavier is also in this with Jean as his manservant and they end up surfacing in a Museum in New York.There are some funny bits in it,and it's worth watching just for the Jean content,but give me 'Les visiteurs' over this anyday.