Just visiting, Decalage horaire/Jet lag, Tais tois! and Les anges de l'apocalypse

Les anges de l'apocalypse 2003
Aka...The angel of the apocalypse/The Crimson rivers 2. This is the follow up of 'Les rivéres pourpres/The crimson rivers'.
Cast and Director
Cast:
Jean Reno ... Commissaire Niemans
Benoît Magimel ... Max Kerkérian
Camille Natta ... Marie
Director:
Olivier Dahan
Writing Credits:
Luc Besson
* * * * * * * * * * * * * * * * * * * *
This film is in the pipelines for release to buy on April 24th, and it stars the two biggest filmstars in France!. One being, Jean Reno, and the other, Gerard Depardieu. Ruby, (Jean Reno) has only one thing on his mind, that is to get revenge on the man who assassinated the woman that he loved. Quentin, (Gerard Depardieu) isn't quite the brainiest of men, but he has enough braincells there to be kindly and wants to do a silly thing, to enter the 'Book of the Records'. The paths of these men will soon cross, the path of the hard man, who's only desire is murder, and that of a simple man, who addresses you as the angels. The great kindness of, Quentin, will manage it to defuse the fatal violence of, Ruby.
Cast and Director
Cast:
Jean Reno ... Ruby
Gerard Dèpardieu ... Quentin
Andrè Dussolier ... Psychiatrist
Director:
Fracis Veber
* * * * * * * * * * * * * * * * * * * *

Two people in their forty somethings keep bumping into each other at the airport, in the restaurants, tourist lounges, and hotel rooms. It all starts with the need for, Rose, to borrow, Felix's, mobile phone. Rose, (Juliette Binoche), is running away from her creep of a boyfriend. Felix, (Jean Reno), who is a famous chef, is escaping from his father, another chef. They talk about abusive boyfriends, parental alienation, and cuisine. Is it, Rose, and, Felix, destiny to keep running into one another?. Felix even offers Rose his hotel room for the night.... Could this be a love affair in the making?....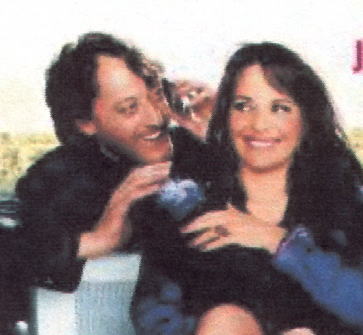 Cast and Director
Cast:
Jean Reno ... Felix
Juliette Binoche ... Rose
Sergi Lopez ...

Director:
Daniele Thompson
* * * * * * * * * * * * * * * * * * * *
This is a remake of the original 'Les visiteurs' for the American market, and although, Jean, has a better hairstyle in this, it isn't a patch on the original French version 'Les visiteurs'. Christian Clavier, is also in this with, Jean, as his manservant, and they end up surfacing in a Museum in New York. There are some funny bits in it, and it's worth watching just for the, Jean, content, but give me 'Les visiteurs' over this anyday!!.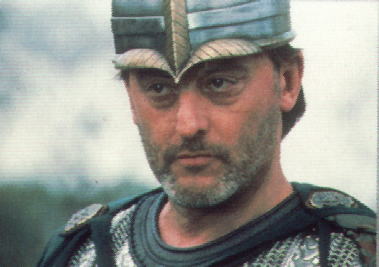 My Star rating:
Just visiting **
Decalage horaire/Jet lag
Tais toi!
Les anges d'apocalypse