This film in the pipelines for release in October,and it stars the two biggest filmstars in France!.One being Jean Reno and the other Gerard Depardieu. Ruby (Jean Reno) has only one thing on his mind,that is to get revenge on the man who assassinated the woman that he loved.Quentin (Gerard Depardieu) isn't quite the brainiest of men,but he has enough braincells there to be kindly and wants to do a silly thing to enter the 'Book of the Records'.The paths of these men will soon cross,the path of the hard man,who's only desire is murder and that of a simple mann who addresses you as the angels.The great kindness of Quentin will manage it to defuse the fatal violence of Ruby.

* * * * * * * * * * * * * * * * * *
Wasabi (2001)



She is fleeing from the man he doesn't love anymore,.He is running after a woman that he thinks he still loves.He is travelling in first class on a plane which goes from New York to Munich.She is leaving for Mexico City in economy class.He is feeling low and under pressure but refuses to admit it. It looks at well opposite the failure its life. It is rather conspicuous, talkative, extravertie. It discrete, silent, is straightforwardly closed. Neither Felix nor Rose are ready for a meeting. With the terminal F of the airport Roissy-Charles of Gaulle, at this beginning of school holidays, the breakdowns of engines or computers multiply. Then time stops. They must wait... Both saunter in the terminal. They cross with the turning of a Relay H, of a waiting room, an infirmary, a tobacco, or a hotel room. They are said vaguely hello and goodbye for the énième time, however Rose and Felix refuse to admit that the destiny is baited to bring them closer...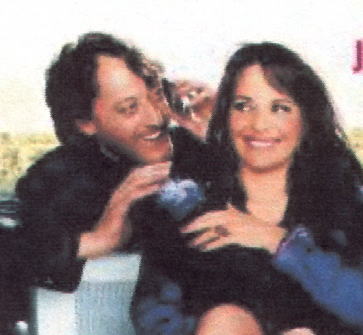 * * * * * * * * * * * * * * * * * *
Just visiting 2001
This is a remake of the original 'Les visiteurs' for the American market,and although Jean has a better hairstyle in this,it isn't a patch on the original French version.Christian Clavier is also in this with Jean as his manservant and they end up surfacing in a Museum in New York.There are some funny bits in it,and it's worth watching just for the Jean content,but give me 'Les visiteurs' over this anyday.